The first "Australian Bushfoods Conference" incorporating the 8th Queensland Bushfoods Conference was successfully held at ATAC on 27&28th May 2023. The two-day national conference was jointly hosted by the Queensland Bushfoods Association (QBA), the Australian Institute of Horticulture (AIH), and ATAC. It was sponsored by a grant from Logan City Council, Fernland Nurseries, Elders Realty Shailer Park, and Mark Tucek from "Tucker Bush" in Western Australia. The new outdoor chairs and tables were donated to ATAC by Mr. Ravin & Mrs. Radhika Singh from Sydney. Thank you to all sponsors, participants, and speakers who traveled from across the nation. Special thanks to the Deputy Mayor of Logan Cr. Laurie Koranski who opened the conference, Ms. Paula Nihot who did the "Acknowledgment to Country", Mr. Alan Burnell (AIH President), Mr. Brenden Moore, Mr. Clarence Slokee, Prof. Rod Drew, Sheryl Backhouse (QBA), the ATAC Board members and all volunteers.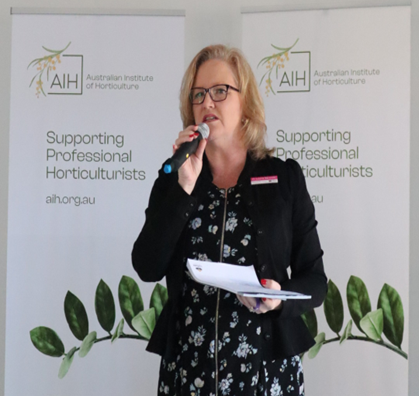 Deputy Mayor of Logan Cr. Laurie Koranski opening the Conference.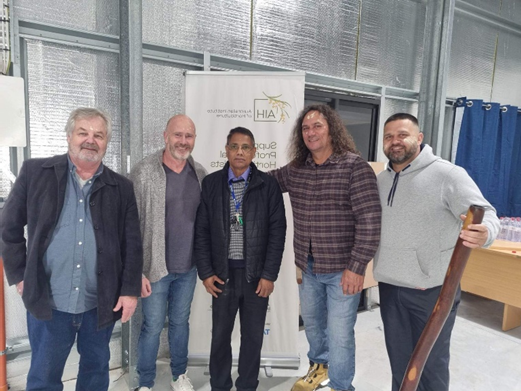 (L-R) Allan Burnell, Michael Casey, Dr. Narendra Nand, Clarence Slokee, and Brenden Moore.
For more information, the program for the May 27-28 Conference is below or please refer to the May 2023 Newsletter.
Next Conference dates will be posted here.
Please call if you need any clarification.